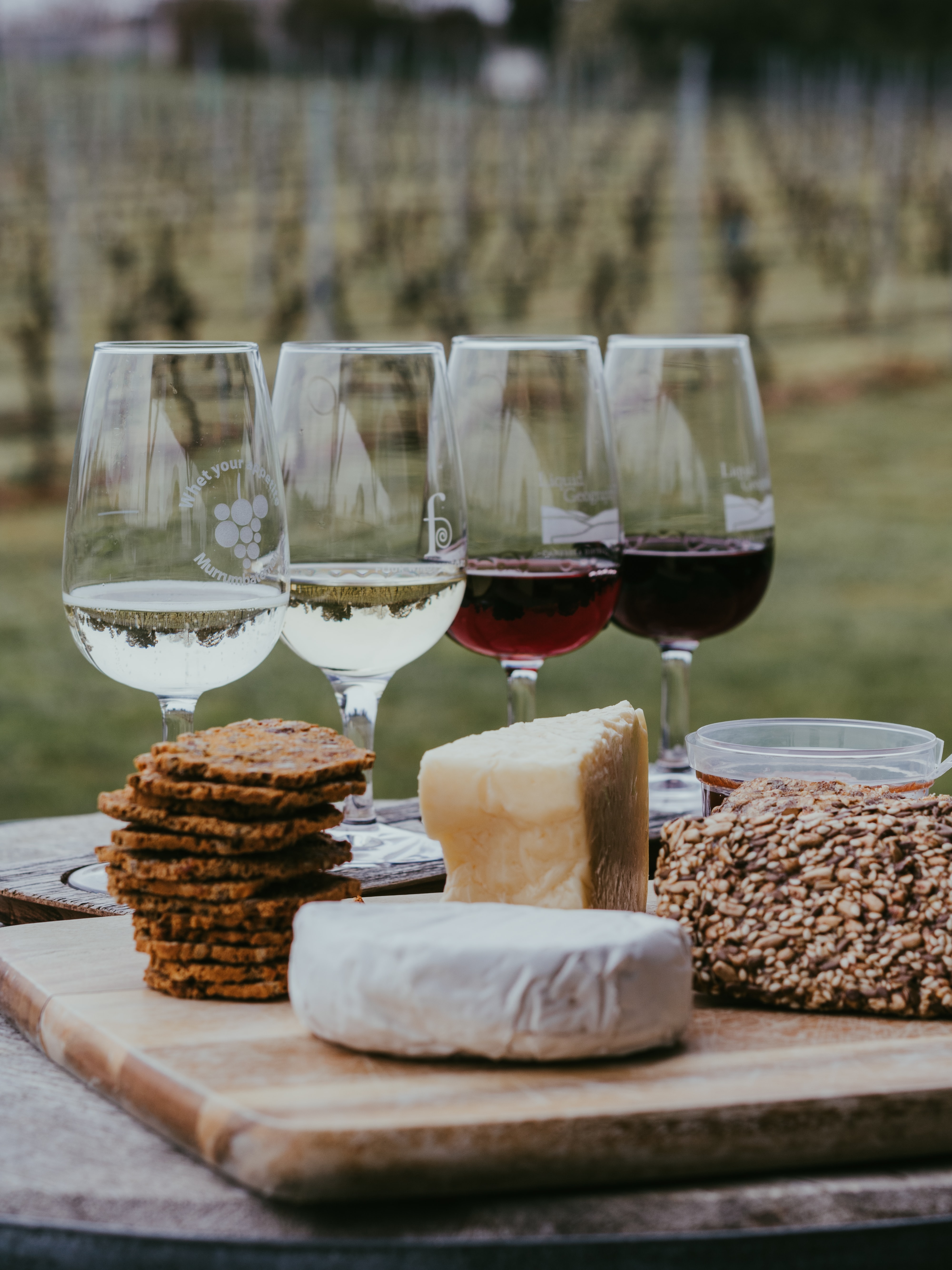 You perfect the wine, we'll perfect the coverage.
Whether you are an established winery with years of experience, or are a newcomer on the Ohio winery scene, The Agent Insurance Services offers highly specialized coverages specifically for the winery industry. When it comes to protecting your business, don't settle for just any insurance.
You need policies that are specific to the risks you face with your unique business. We can speak your language, while making sure that you understand ours.
We partner with Erie Insurance to offer you tons of options to protect not only your business, but also the people on your team that help bring your dream to life! Winery coverage is designed to protect you with a special mix of policies, endorsements and services that your business actually needs.
Protect Your Liability
Premises Liability Coverage: If you become legally liable for injuries suffered by a guest after something like a slip-and-fall accident at your winery.
Product Withdrawl Coverage: In case you need to withdraw your wine because it poses a safety issue for your consumers, this additional coverage would protect you.
Liquor Liability Coverage: For legal costs and payments if your winery is named in a lawsuit.
Protect Your Property and Income
Coverage for Property and Income Loss: For property that is damaged by theft, water damage, fire, lightning, wind, vandalism or other covered perils, as well as funds to rent an alternate space while your business is repaired.
Equipment Breakdown Coverage: To repair or replace equipment needed to run your winery after a breakdown due to a loss that the insurance carrier covers.
Product Contamination Coverage: For lost business income, replacement of contaminated food, sanitation expenses and more.
Protect Your Employees
Workers' Compensation Coverage: Protects you in the event that an employee suffers an injury or disease arising in the course and the scope of their employment, regardless of negligence on your part.
Business Auto Coverage: To protect you, your drivers and your business in many important ways.
Employment Practices Liability Coverage: Protection for you and your business in the event an employee claims to have experienced employment discrimination, wrongful termination or sexual harassment.
Even More Coverage!
We have even more ways to protect the specific needs of your winery with additional coverage options, such as:
Data Breach Response Expenses

Hired & Nonowned Auto Liability

Employee Theft

Earthquake

Ordinance or Law

Sewer or Drain Backup